Bicycles Outselling Cars Throughout Europe
In a follow up to our post from yesterday, it seems that bicycles are now outselling cars in almost every European country. In his article, NPR's Krishnadev Calamur and his colleagues examined figures from "27 member states of the European Union for both cars and bicycles." They found that in 25 out of the 27 countries they looked at, bicycles outsold cars. The top 5 countries are listed below in the graph.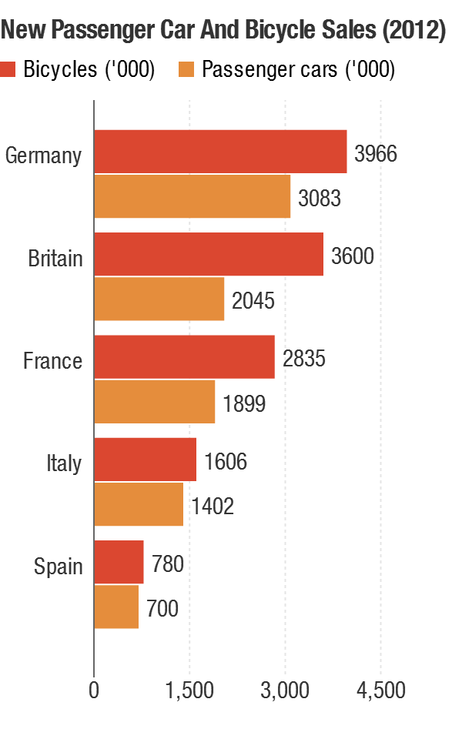 Source:
NPR;
They also looked into which countries had the highest bicycle-to-car ownership ratio. These top 5 countries are Romania, Slovenia, Hungary, Greece, and Lithuania. But why are bicycles more popular among Europeans than cars? The economic recession has hurt most of Europe pretty hard, which has made car sales decrease significantly. In addition, the millennial generation are not interested in using cars for transportation. Car sales have reached a 20-year low in these countries. Fewer millennials have driver's licenses than any other generation. They are much more interested in using other means, such as bicycles.